Teachers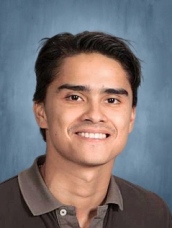 Mr. Joshua Niederhauser
3rd Grade Teacher
My name is Mr. Niederhauser, born and raised in Oakland, Michigan. I have a bachelors in mathematics and elementary education and a strong passion for helping others. You could find me enjoying the outdoors, at the ice rink of spending time with loved ones when not in the classroom!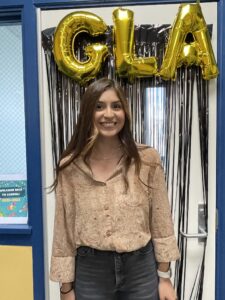 Ms. Clarissa Guevara
4th Grade Teacher
Clarissa Guevara is originally from Wood Dale, Illinois. She received her bachelor's in psychology with a minor in sociology from the University of Tennessee, Knoxville. She played the piccolo in the marching band and was also on the rugby team there. She moved to Michigan about two years ago and has really enjoyed her time here so far! Some fun facts about her is that she has 2 crazy cats named Sami and Sophia, and is the eldest of 7 children. In her free time, she also loves to paint and cook new foods!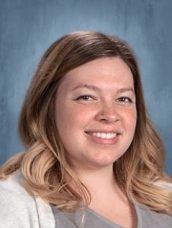 Mrs. Alexandrea Calme
5th Grade Teacher
Lead Teacher – Professional Learning Community (PLC)
Mrs. Alexandrea Calme holds a Bachelor of Science in Elementary Education degree from Wayne State University.
Mrs. Calme has held a passion for working with children for many years. She strives to create a positive learning environment at Great Lakes Academy. Her goal is to inspire our students to be successful members of our community.
Mrs. Calme appreciates how Great Lakes Academy integrates technology into the daily educational experience of our students.  She is proud to be a part of the safe and supportive environment that Great Lakes Academy provides our students.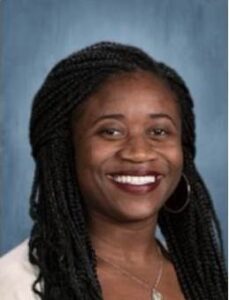 Ms. Evee Sampson
6th Grade Teacher
Ms. Sampson holds a Bachelor of Arts degree from Saginaw Valley State University, where she majored in Psychology with a minor in Spanish.  She also holds a master's degree in Higher Education in Student Affairs from Northern Michigan University where she also worked as a Resident Director, Assistant Director for New Student Orientation, and Assistant Athletic Director for Compliance. 

Ms. Sampson loves working at GLA because she believes it is a phenomenal establishment for young minds to be molded into our future leaders and educators.  In her spare time, she enjoys watching Disney movies and spending quality time with her family! One of her goals in life is to visit every Disney theme parks around the world!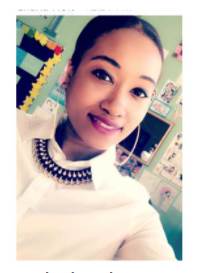 Ms. Charla Holt
8th Grade Teacher
Ms. Charla Holt holds a Bachelor of Arts and Sciences degree with a major in English from Oakland University. She has been working in the field of education since 2009.  She joined the Great Lakes Academy team in 2014.  It is an honor to serve the Great Lakes Academy family.
Ms. Holt is dedicated to cultivating academic excellence in to every student who enters her classroom.  It is her professional goal for 100% of my students to show academic growth.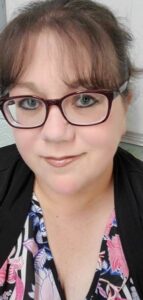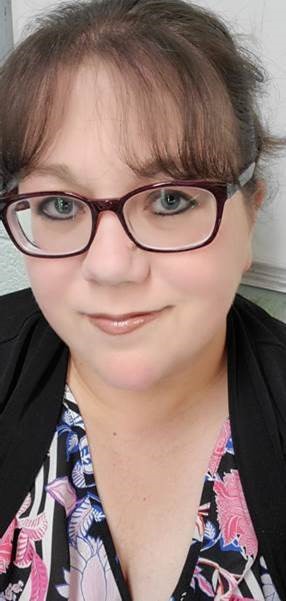 Ms. Deanna Jolley
Science Teacher
Ms. Jolley recieved her Bachelor of Arts in Education, Interdisciplinary Studies from Western Governors University and is currently pursuing her Master's in Educational Leadership. She started teaching in 2017 and taught 4th and 5th grade math and science. 
She enjoys her time in the classroom with her students and learning about who they are and watching them develop their academics. She likes to spend her downtime with friends and family, read, and watch movies.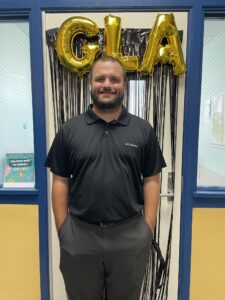 Mr. David Loos
Math Interventionist
Mr. Loos holds a Bachelor of Arts degree from Eastern Michigan University, as well as an Elementary Education teaching certificate from Western Governors University.  He is heading into his third year with Great Lakes academy, as the technology teacher and math interventionist.  Mr. Loos has coached middle school and high school basketball for 12 years and also high school baseball for 10 years. He enjoys sports, and spending time with his wife and new born daughter. He has loved his time here working at Great Lakes Academy, and feels lucky to be able to teach our wonderful students and be part of a great staff.

46312 Woodward Ave. Pontiac, MI 48342 ▪ Phone: 248‑334‑6434 ▪ Fax: 248‑334‑6457